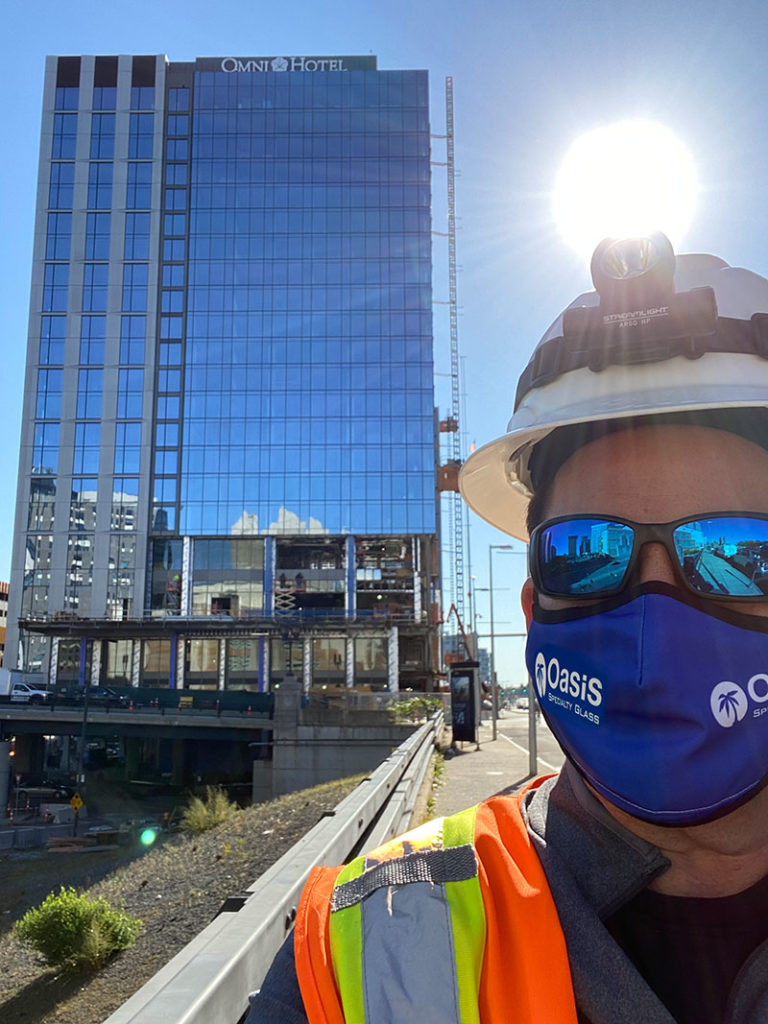 Oasis is proud to be working with John Moriarty Associates on a massive new hotel project in Boston's Seaport District. The Omni Boston Hotel is the city's largest hotel project to break ground in the past 36 years, bringing much needed visitor accommodations to the city's Seaport District. The Luxury Hotel is slated to open in 2021.
The Omni Hotel, is the newest addition to the Boston skyline situated at the corner of D and Summer Streets near the Boston Convention and Exhibition Center. The $550 million development features two 21-story towers and more than 1,000 hotel rooms. The hotel also has over 100,000 square feet of meeting space, 40,000 square feet of retail space and a 25,000-square-foot ballroom. Crowning this luxurious development will be a rooftop pool bar and grill with a backdrop of the Boston's city lights.
Oasis Shower Doors & Specialty Glass worked closely with JMA and the designers at Waldrop + Nichols Studio to include over 800 of the their award-winning shower and water closet enclosures in the hotel's room plans. Custom designed with both clear and imported bronze etched glass and adorned with copper and brushed bronze hardware, guests will surely feel like they are in their own private oasis during their stay. Check back soon to see our full visual retrospective of finished installations coming soon!
Architect: Elkus | Manfredi Architects
Interior Designer: Waldrop + Nichols Studio
Shower/Water Closet Enclosures: Oasis Shower Doors & Specialty Glass