Contractor Help
Oasis Shower Doors is a world-class fabricator and supplier of shower enclosures for the bath-remodeling and construction industry. We have worked with builders on a variety of projects from simple enclosure upgrades to multimillion dollar custom remodels. When it comes to remodeling, our advantage is clear: we can fit our glass enclosures to virtually any pre-existing design.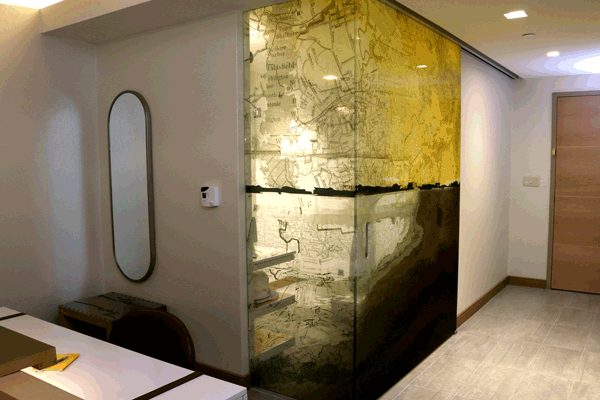 View a List of Oasis Commercial Projects
Making a frameless shower enclosure the centerpiece of your bathroom design requires proper planning. By reviewing your designs in the early stages of development, we can provide detailed design tips, ideas, and alternate layouts that solve many common installation problems before they occur, always focusing on safety, integrity and aesthetics.
To email your bathroom designs for a free no-obligation review, simply click on the "Email Your Design for Review" link below and attach a PDF file of your design, and send. You can also fax your designs to 413-786-7201 or call us at 800-876-8420. Most inquiries are answered the same day.
Oasis Shower Doors is an authorized designer, fabricator and installer for the full line of Oasis frameless, semi-frameless, sliding and plated-over-brass framed shower enclosures. The Oasis line of bath & shower enclosures is unsurpassed in quality, craftsmanship and design. Our showrooms in Feeding Hills, MA & Weymouth, Massachusetts and Avon, Connecticut have over 30 styles and configurations on display.
We pride ourselves on our ability to handle large multi-unit developments as well. Whether it's an assisted living complex or condominium development, we have the delivery capabilities and expert installers to keep your projects on schedule and on budget.
We invite builders, contractors and architects to visit any of our showrooms and enjoy a free consultation on how to incorporate our award-winning products into your building designs. We also encourage contractors to offer their clients our free in-home consultation that includes measurements, estimates and our wide selection of options.
Call us today and find out how frameless enclosures from Oasis Shower Doors can increase your clients' satisfaction.