Oasis Shower Doors was a proud participant in the latest episode of Designing Spaces on the Life Time network that aired 8/2/2018. CEO and owner, Tom Daly, was honored that the sponsors of the show, Guardian Glass, and the Designing Spaces production team chose Oasis Shower Doors and Specialty Glass as the featured location for this episode.
"It was a fantastic honor to have our showroom chosen to be featured on the show. We've invested a lot of money and effort into creating the best shower door and specialty glass showrooms in New England, and I think being on Designing Spaces is a testament to that effort," said Daly.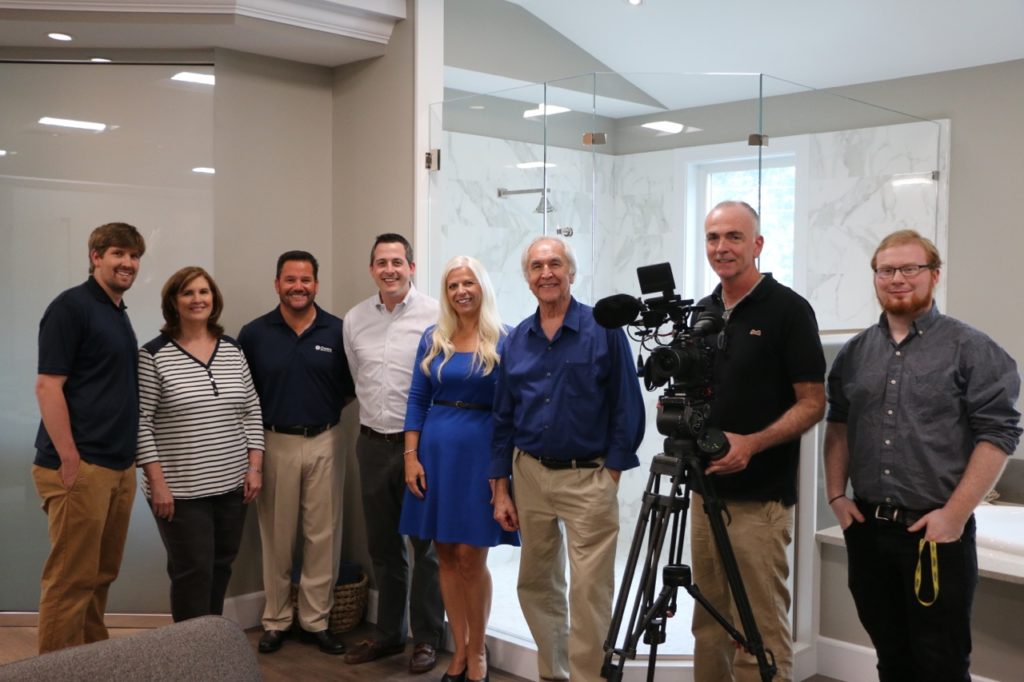 Shot in the newly renovated Feeding Hills, MA showroom, the show featured Sarah Wansack from Guardian and Tom Daly from Oasis exhibiting many Oasis shower door products, including ultra-clear glass treated with ShowerGuard® protective glass coating. ShowerGuard® glass coating makes cleaning a breeze and is on display at every Oasis showroom. The process uses a patented ion-beam technology, which creates an invisible protective coating that is fused to the glass surface during manufacturing, filling the peaks and valleys that occur naturally in the glass and creating a smooth surface that repels dirt and won't dull or etch like ordinary glass. The best thing about this coating is that it is embedded in glass and won't wear off over time.
Oasis Shower Doors would like to give a special thanks to Oasis client Pam Wilson and home builder, Joe Truncali for their willingness to appear in the episode and have their project featured on the show. Also a special thanks to the Oasis installation team and the entire production team at Designing Spaces for all of their hard work.