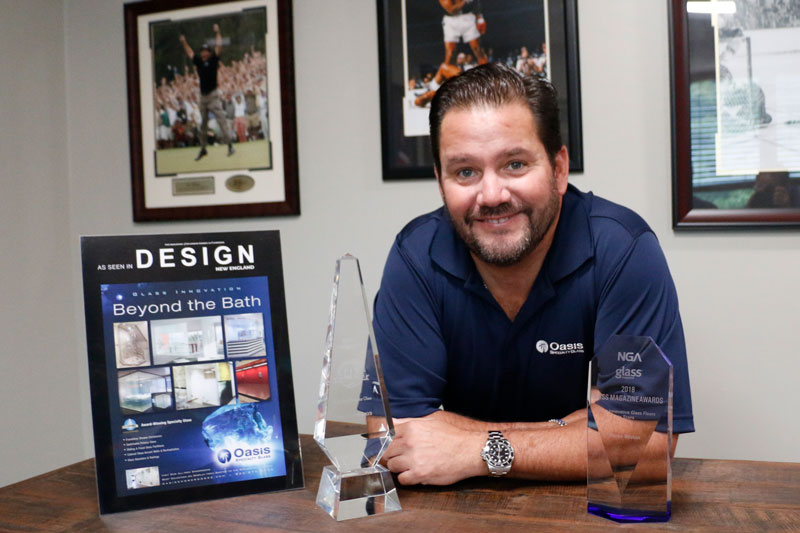 Tom Daly of Oasis Shower Doors & Specialty Glass is honored to join the The Home Builders & Remodelers Association of Western MA (HBRA-WM) Leadership Team for the 2019/2020 Fiscal Year.
The Annual Election and Installation of the HBRA-WM Officers and Directors named Tom Daly as the new Secretary, joining President Scott Fleury, Vice President Joseph Molé, Second Vice President Kenneth LeBlanc, and Third Vice President Gisele Gilpatrick.
In the past Tom has served on the Board as an Associate Director for two three-year terms. His company designs, fabricates and installs custom specialty glass, which includes all-glass entry systems, glass partition walls, glass backsplashes and more, as well as glass shower enclosures of all kinds for the residential, multi-residential, and condo/hotel industries.
Oasis Shower Doors & Specialty Glass serves both residential homeowners and contractors as well as large-scale commercial builders across New England. He has been a member for 17 years and serves on the Scholarship Committee. He has served and volunteered with many organizations such as Habitat for Humanity, Brielle's Brigade, and the Jimmy Fund to name a few. He has three children, Devin, Diana and Brian.