Current Job Openings:
Inside Sales/Showroom Associates Wanted:
Start or advance your sales career with our rapidly growing, award-winning company and the best shower door showrooms in New England!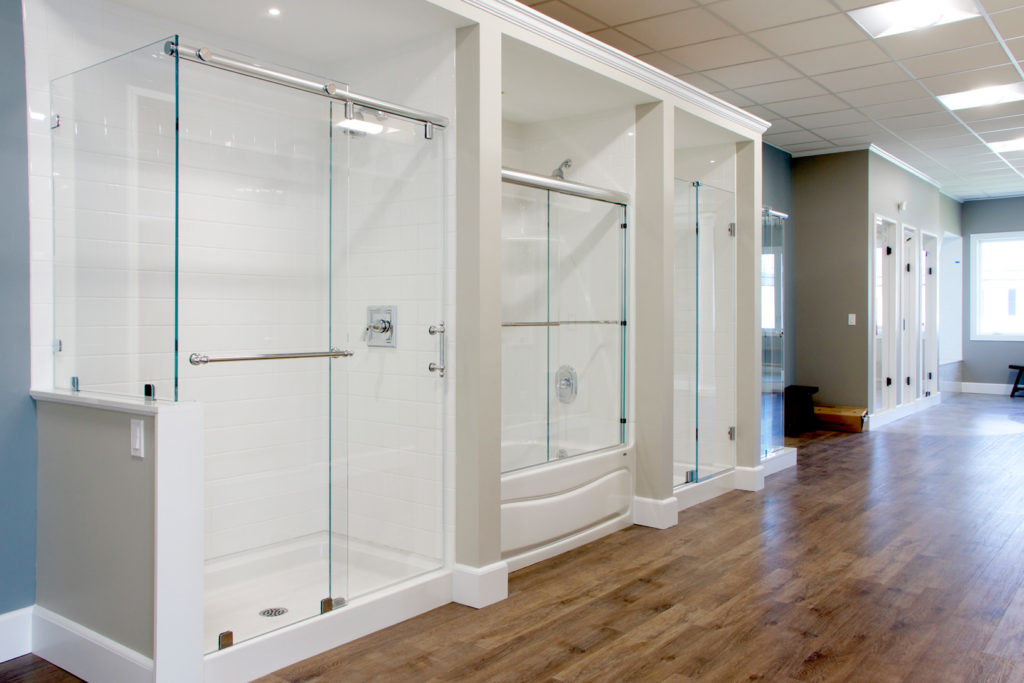 The largest custom shower enclosure/specialty glass company in New England, is seeking a full time sales associate for our recently remodeled state-of-the-art showplace. Ideal candidates will be organzied, self-motivated, energetic, and enthusiastic. Sales experience is a plus but not required. We will train you! Compensation is salary or hourly plus commission. Must be willing to work some Saturdays (10am-1pm).
Experienced Glaziers Wanted:

Oasis Shower Doors and Specialty Glass is seeking experienced glass installers / glaziers to join our company on a full time basis for projects all over New England. Oasis Shower Doors and Specialty Glass is New England's premiere designer, fabricator and installer of frameless shower doors and architectural specialty glass, including all glass entry systems, accent walls, glass railing systems and partition walls. We pride ourselves on being the best glass company in the business and are looking for workers who will bring an unmatched attention to detail and a desire for excellence to our growing company.
Glazier responsibilities include:
Installing custom glass shower doors and/or experience installing glass banisters and rail systems, glass entry systems, store fronts, backsplashes and accent walls.
Glaziers will drive company provided vehicles and must have a valid MA driver's license and pass a CORI (background check) and drug test.
Glaziers must also have the ability to work individually or part of a team.
Benefits:
Full Time Position
Great Pay
Health Insurance
Vacation and Sick Time
Paid Holidays
401k
Qualifications:
Ability to operate power tools and read a tape measure.
Knowledge of mathematics to troubleshoot and problem solve installation issues.
Follow guidelines, procedures and safety rules at all times.
Attention to detail
Be a team player
OSHA 10 a plus
Looking to Hire ASAP
Job Type: Full-time
Email resume to: careers@oasisspecialtyglass.com
Mail resume to:
Oasis Shower Doors & Specialty Glass
Attn: Barb Kieszek
646 Springfield Street
Feeding Hills, MA 01030
or call: 1-800-876-8420
Oasis Shower Doors is always interested in anyone with experience in the specialty glass and bath enclosure business or related industries. If you have a background in installations, sales or manufacturing please contact us to learn more about current openings.
For all job inquiries, please send or email resume to:
Oasis Shower Doors & Specialty Glass
646 Springfield Street
Feeding Hills, MA 01030
careers@oasisspecialtyglass.com