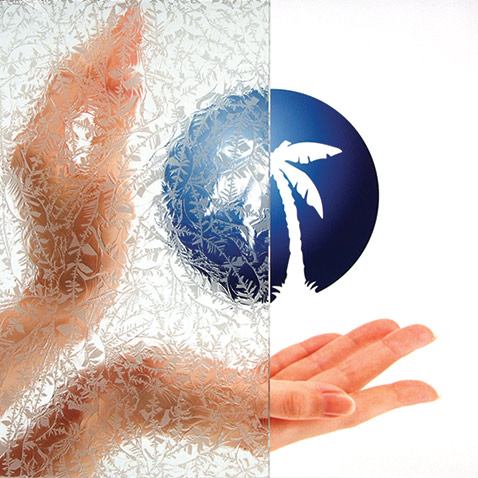 Oasis Glue Chip glass is created through a special manufacturing process. As applied glue dries on the surface of the glass, it contracts and "Chips' the surface creating this unique design. This treatment is available on both sides of the glass if desired and each sheet is unique.
Glass thickness: 3/8″ or 1/2″
All Oasis Shower Glass is safety tempered. EnduroShield® available on request.