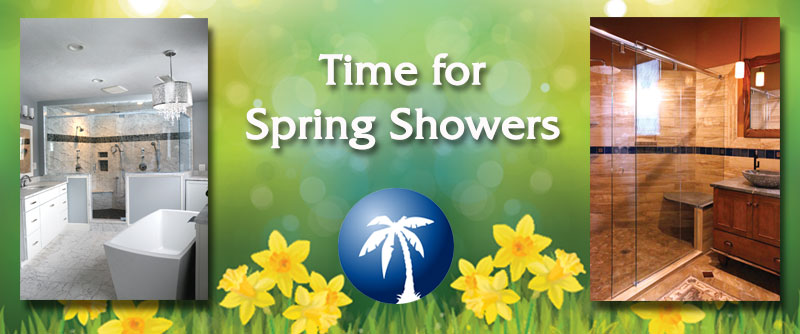 Spring is just around the corner and it's time to start those home improvements that have been calling to you all winter. You've heard them every time you closed your rattling shower door or looked at the depressing black mold growing around your shower door frame. You've been thinking about it every time you try (once again) to scrub off the hard-water etched stain in your shower glass to no avail.  Time to stop grimacing through your morning shower and start experiencing it as a luxurious escape from the stresses of the day – your private oasis. Oasis Shower Doors has the solution at the Western Mass Home and Garden Show, March 27-30 at the Big E in West Springfield.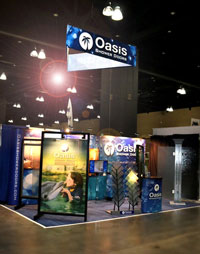 There's no better time to buy a new shower door and finally make your shower the centerpiece of your bathroom. Oasis is offering special deals on their signature frameless shower doors and glass enclosures at the home show. Oasis Shower Doors offers the largest selection of frameless glass shower enclosures designed to meet any conceivable design configuration. Everything from a simple door to a multi-angled custom install can be executed with flawless precision thanks to their expert installation team. Designed for long-term care-free use, Oasis Shower Doors are fabricated with the highest quality components and workmanship in the industry. Discover the endless possibilities Oasis Shower Doors can achieve and make your next shower the centerpiece of your bathroom design or remodel.
Now you can open your eyes every morning to a shower that looks beautiful, stylish and sleek, and best of all, virtually maintenance free.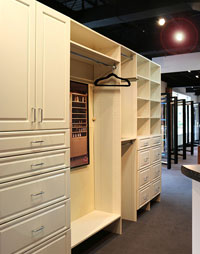 Oasis Closet Systems can also assist you in organizing your home with a compete line of closet, pantry, and mudroom storage solutions.  Talk to our storage experts at the home show and learn about the latest storage accessories like; tilt-out hampers, telescoping valet rods and tie racks, slide-out spice racks and baskets, and much, much  more. Our premier style closet systems will also be on display and are available in seven beautiful finishes, featuring hardwood drawer boxes with full-extension, ball bearing side-mount drawer slides. These systems create a luxurious built-in cabinetry system without the cost of expensive solid wood materials. This spring end the avalanche of clutter in your closets and get organized with a storage solution from Oasis Closet Systems.
Create your everyday oasis at the Oasis Booth #329
in the Better Living Center at the Big E!
Don't Miss the Show!
Mar 27, 2014 – Mar 30, 2014
The "Original" Western Mass. Home Show
Oasis Shower Doors & Closets – Booth 329
Home-show-map
Better Living Center, Young Building, Outdoor Area
Event Details:
Hours: Thursday 2-9pm; Friday 1-9pm; Saturday 10am-9pm; Sunday 10am-5pm
Admission: $10; Children 12 & under are free; Seniors:$9
Click here for discount!
Location:
Eastern States Exposition Grounds
1305 Memorial Avenue
West Springfield, MA 01089
One of the largest home & garden shows in the Northeast. Contains products and services for the home & garden.
www.westernmasshomeshow.com
www.hbrawm.com
Contact Information:
Brad Campbell
The Home Builders Association of W. Mass.
240 Cadwell Drive
Springfield MA 01104
413.733.3126