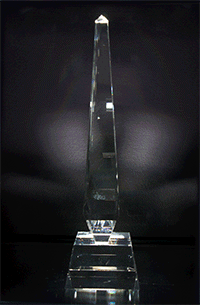 A growing number of Architects all over New England are specifying our Oasis glass products in their plans. Architects know that when they specify an Oasis frameless shower enclosure, fixed or sliding partition wall, or any of our wide array of specialty interior glass products, not only will their designs be implemented with flawless precision by our expert craftsmen, but they will enjoy a myriad of free services to help them realize their artistic vision.
View Prism Award-Winning Envoy Hotel Project
View a List of Oasis Commercial Projects
Click a shower door configuration below to view and download that specification:
Need pricing for frameless shower doors for an an upcoming project? Try our online shower door estimator tool for quick answers regarding pricing and options.
Want a free shower door plan review? Email a PDF file of your plan. You can also fax your designs to 413-786-7201 or call us 800-876-8420. Most inquiries are answered the same day.
Avoid common mistakes. Let us email you our free Enclosure Design Tips for Builders, filled with info on how to avoid common mistakes when designing a frameless shower enclosure. Simply email us today.
Our Architectural support team is there to serve you in the early stages of development to solve common shower door installation problems before they occur, always focusing on safety, integrity and aesthetics.
We make the shower door specifying process easier, more efficient, and more cost effective for everyone. By providing you with free plan reviews, detailed shower door drawings and estimates up front, we take the guesswork out of bathroom planning. Plus, when you spec a Oasis frameless shower door, we will also save you valuable time by providing free detailed shop drawings and complete manufacturers data sheets (MDS) on all shower door components to expedite the submittal process.
By working directly with architectural firms, contractors and homeowners we provide the best quality custom designed shower enclosures available today. Our custom installations are done exclusively by our trained professional shower door installers – no subcontractors – allowing us to provide your clients with a personal written warranty for parts and workmanship. Because we conduct on-site visits personally, our measurements are always accurate. With Oasis Shower Doors, you can rest assured that your installation will be done with expertise, on time and on budget.
Just like you planned.